I really need to get my act together here. My sewing room was a mess, my sewing plans were a mess and I don't do well with disorder. I have a spreadsheet for almost everything so why not my sewing plans? This should keep me in line and help me be more productive. Half the time I walk into my sewing room and wonder what to sew out of the massive pile of "to do's" - then I get overwhelmed and walk out.
So. Here is what I'd like to sew this summer for myself. Of course there is always room for spur of the moment creativity, but this list will help me when I'm not sure what to do.
Slip
:
Simplicity 3352
View 1 (right side).
Fabric: a lightweight white cotton in stash
Pajamas
:
Simplicity 3573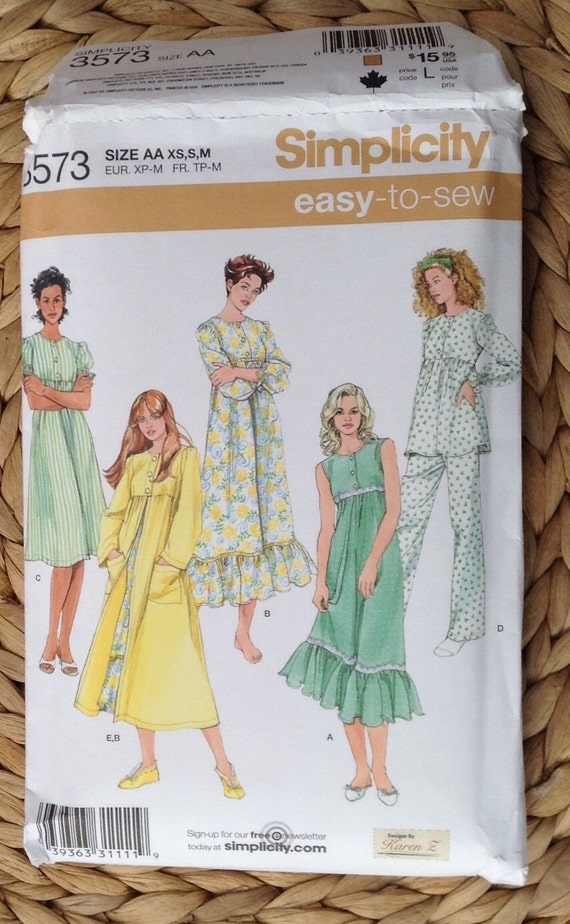 View A (bottom right).
Fabric: I'm thinking a light swiss dot in the greenish color shown
Swimsuit
:
Jalie 3023 and 3351
Tank and swim shorts
Fabric: white bands and this cute swim fabric
Completed finally in 2015 seen here
Dress
:
Sewaholic Cambie
View A (on left)
Fabric: This amazingly awesome cotton lawn by Marc Jacobs
McCall's 6957
View A and C (tank and s/s)
Fabric: not sure yet, I'd like to make the tank dress in an ITY, maybe this?
Tops
:
New Look 6285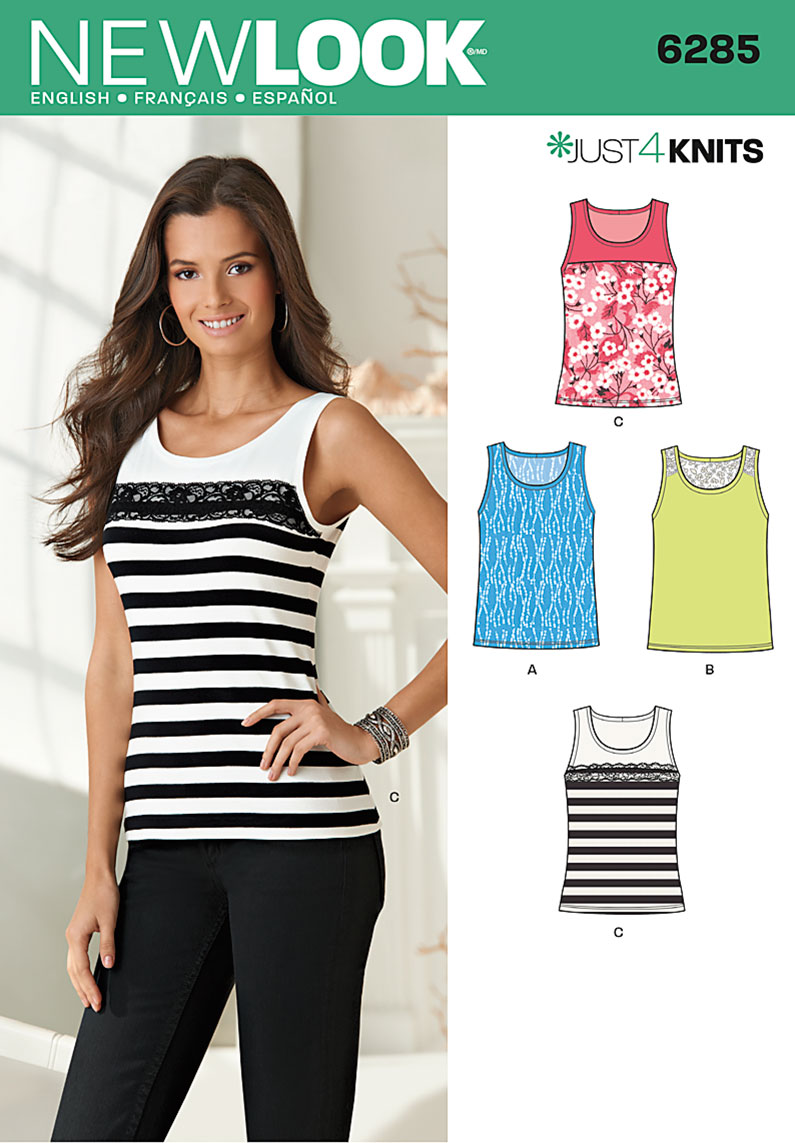 View C (on top right)
Fabric: Laguna Cotton Jersey on the bottom half in the medallions, orange solid on top? Bright blue on top?
Completed and seen here
New Look 6470
View B (purple tank in middle right)
Fabric: This fantastic ITY I just purchased :D
(made a
muslin
and completed another
test top
.
Not happy enough to cut into the fantastic fabric yet!)
Completed in 2015 and seen here
Simplicity 3750
View E (the white one in the middle)
I already made this before,
and loved it but need to make it with the adjustments:
slightly longer and a bit larger in the bust; also I want to sew the main band down in the front
Fabric: A cotton lawn, probably this one in my stash
Butterick 4800
View C (bottom green)
Fabric: no clue! ha, this sounds like a reoccurring theme here. some lawn, perhaps this? (in stash)
Nix this. I tried to muslin it and it sucked. :(
McCall's 6964
View A (tank in middle); let's see how the Palmer/Pletsch fits :)
Fabric: This purple cotton jersey in stash
Simplicity 4813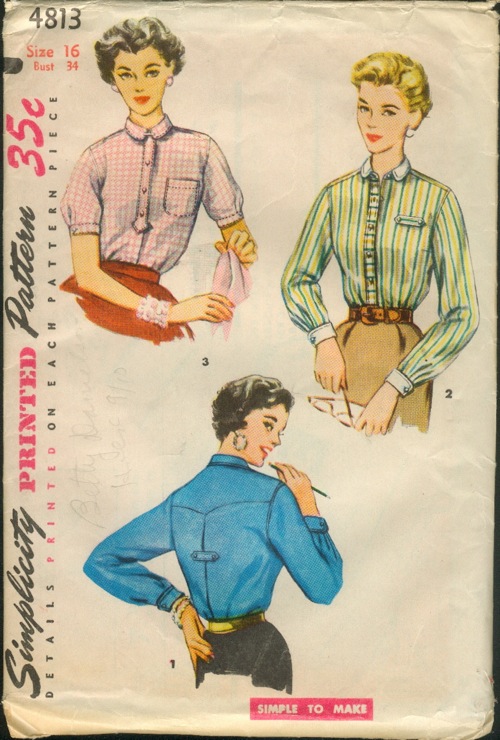 View 3 (short sleeve on top)
Fabric: a stretch blue gingham like this
Shorts
:
Sewaholic Thurlow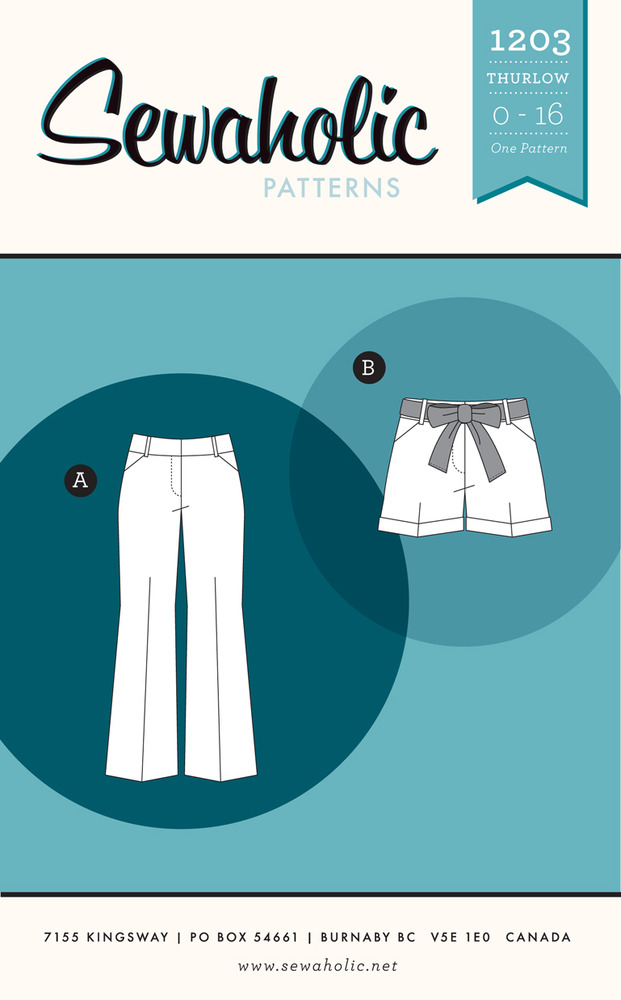 View B
Fabric: this amazing soft brushed flannel twill (in stash)
Made and they are too big.
Need to try again.
Skirts
:
Vogue 1247
Fabric: Organic Cotton Twill in Cool River (in stash)
McCall's 6966
View D (striped one on right)
Fabric: let's use up that failed maxi dress fabric :) striped rayon jersey
Do you make sewing lists? Do you sew better with one?
~ Happy Sewing! ~ Kristin ~