The Cowl
Sometimes a successful muslin leads to a not so successful final garment - or maybe the end garment is successful but you realize it wasn't as awesome as at first.
New Look 6470, I had such high hopes for you :)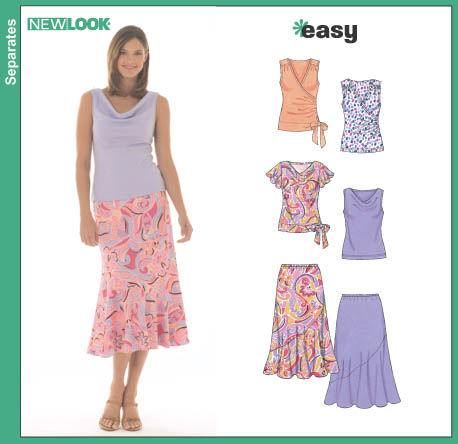 Here is successful muslin, in case you were wondering.
Alterations:
I cut/sewed a size 12 Shoulder, & 14 bust; in the front I used a size 14 hip, but in the back I used a size 16 and added 1/4" to each side.
I also performed a 3/4" square shoulder adjustment.
Used bias for back neck and armholes but ran into issues with the armholes stretching out and looking wonky - so I cut them off and added bias bands.
Added 3 inches to the cowl - this brought it down into the armpit a bit and held it in place better. The underside of the cowl still attempts to show at times
The ITY was way more stretchy than my muslin fabric and thus the back was super huge. I had to take a large dart of 4" out of the back! (2 on each side of the dart).
This is not my coveted fabric - I couldn't yet cut into it until I had at least 1 perfect outcome. This fabric was to be a dress last year (or the year before, I forget) but it went awry so I chopped off the bodice and saved the 1 yard skirt part. I'm ok that I probably won't wear it again.
Just before this pic I saw a creepy dude walking our way
Here is my "take the darn picture K" look - with bonus creepy dude in the background. :D
Really, I like cowls on me and I think they are fast to sew. I just wish I could have nicer armholes and that the darn cowl wouldn't flip so much. Plus, I realized that they just aren't practical for me because I bend down a lot in my day to clean, pick up the puppy, do the laundry, etc. I am not comfortable flashing everyone! I may try one of the other views for this pattern, but I think I'll save my coveted fabric for something else ;-)
And the Tank
K picked up this awful fabric last year at Hancocks one day. I have no idea what the stuff is but I dreaded sewing it up. It is very thin, see-through, slippery, and has wavy vertical lines throughout - almost like a gauze but with no stretch. (Does anyone know what this is?) She's been whining about it here and there so I finally sewed it. ** mystery solved, it is a Georgette **
I made a sandwich (tissue paper on bottom, fabric, pattern tissue paper on top) to cut it out - because the fabric was slippery - this worked great. I used fold over elastic for the "bias" binding and flipped it to the inside, then topstitched. I used a tiny rolled hem foot for the hem- I have strong dislike for that thing, and it must not like me back. I also sewed with french seams because the fabric is so see-through. K has a white tank under it in all these pics.
The tank is cute, but tight over the chest. I'm not sure she will get to wear it again. Sad, because she LOVES this fabric.
July Totals:
(stash is anything purchased before this year)
Stash used: 3.25 yards
Fabric Out: 6.75 yards
Fabric In: 5.5 yards
Totals for the year to date:
Stash sew this year: 34.25 yards
Fabric out in 2014: 126.25 yards
Fabric in 2014: 135.25 yards
~ Happy Sewing! ~ Kristin ~