As much as I love sewing countless t-shirts for everyone and dresses for Miss K, I realized the other day that I need to be sewing things we NEED. While this isn't as fun as spur of the moment sewing, it is necessary.
I started sewing because I wanted things to fit. I was tired of the lack of variety in stores too as well as the inappropriate attire for my daughter. Sometimes sewing saves us money, sometimes it doesn't. I take it as a bonus when it does.
Spring is slowly approaching and I got the itch to take inventory on our clothes for spring/summer. Much to my surprise, both kids have more t-shirts than days in the month. Ugh. And sadly, neither child has many shorts to wear. So I pulled up my Evernote database I finally finished with all my patterns and started searching through what I would and wouldn't like. This post will hopefully remind me of what is needed and keep me on track! Below are some of the ideas to get me going.
Mr. T needs:
shorts, and tanks
I would like to find a decent jean short, and cargo short pattern for T too
I will also throw in some of these because I love them
Ottobre 06/2011 #37 modified
For tanks I plan on using the
pattern from last year
, Ottobre 03/2011 #33, modified:
Miss K needs:
shorts
I will also use Jalie 3243
as in the past
, and Ottobre 03/2012 #29 Tulip cropped sweatpants, modified to shorts
as in the past
.
I need:
shorts, tanks, skirts/maxi's
For shorts, I will hopefully try the Thurlows,
and also this Simplicity pattern 3880 (green shorts on bottom)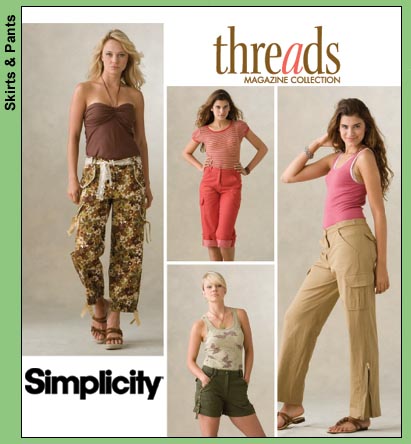 I'm interested in the below longer skirt on the right from Simplicity 7229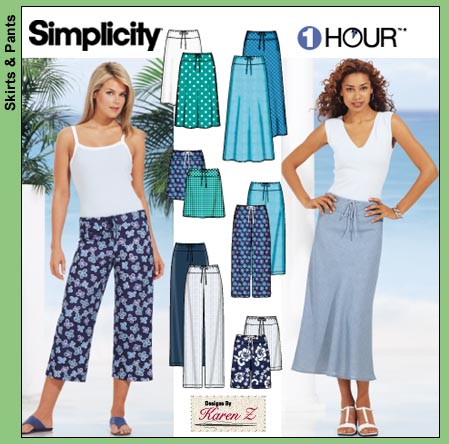 I'm not too decided on the tanks yet, or the maxi's
But that is my spring/summer needs sewing.
How about you? Are you all set for summer? What fun things do you need to sew?
~ Happy Sewing! ~ Kristin ~